Sketches
September 23, 2016
Pricing
Sketches start at $15 per character. Tips are greatly appreciated!
The base price is the type of sketch you want. Rough or detailed. To add shading or color, add the price of the finish type to the line price.
I do not do partial payment plans for these sketches. The payment in full must be received before you have a slot.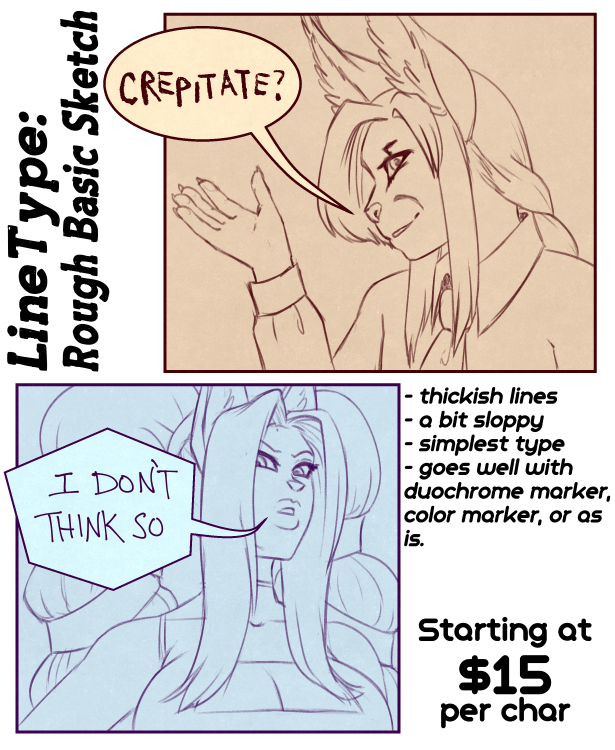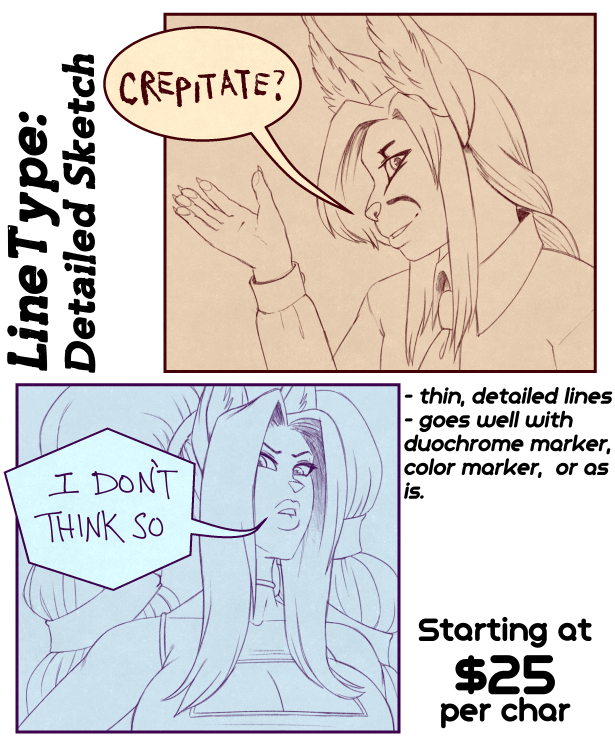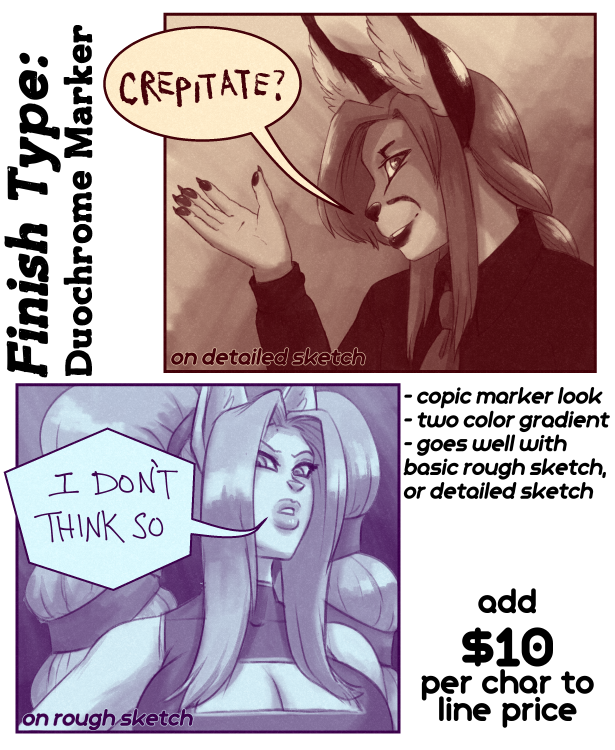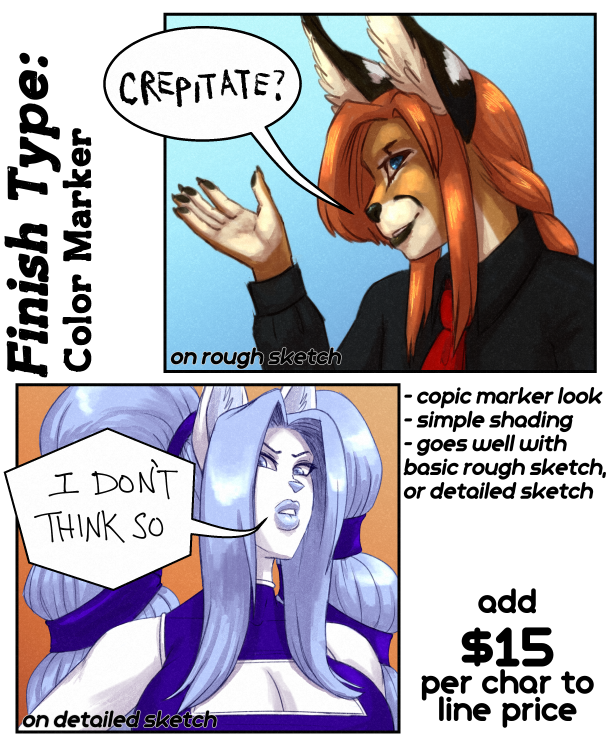 Turnaround Time and Queue
Turnaround time depends entirely on what you have purchased, and how many other people are waiting for sketches as well. Generally I will work on the standalone sketches first, and then move on to the sketches which are bases for larger works. If you purchase a standalone sketch while I'm working on a larger project sketch, I'll put aside the larger project to do your smaller sketch.
How To Order
You do not need to wait for the stream to start to order a sketch. You can send in your order and payment whenever you want! In fact, if you order before the stream day, you're pretty much guaranteed to have your sketch done that stream.
1: Read this whole page, my TOS (especially the will/won't section), and Stream Rules. By commissioning me, you agree to these terms. If you do not read them, it is your fault.
2: E-mail info to mosa at mooncatart dot com
Attach, or embed reasonably sized reference files into the email. Links are NOT preferred.
Please include FA (or other gallery) name as well. Single email only, maximum two references per character/object.
Please include a brief description of the scene or preferred pose. I do not do well with artistic freedom for this type of quick work. Pose references are great.
3: Send payment.
Paypal: https://www.paypal.me/mosa
Squarecash: https://cash.me/$MooncatStudio (preferred due to no fees)
4: You will be placed on the queue AFTER I receive payment only.
NO PAYMENT, NO SLOT.
Payment must be sent ASAP, else your slot may be pushed to a later day.
Finishing Up
When a sketch is completed, it will be uploaded to your card slot on the Queue, and then later at some point, uploaded to my FA and other galleries. It is your responsibility to collect your sketch from the Queue. I do not email these unless specifically requested to do so. You may upload the sketch into your own gallery as long as credit and a link back to my gallery is given.
IF your sketch is the base of a larger work, I will email it to you for approval. You may then schedule weekday streams for its completion.