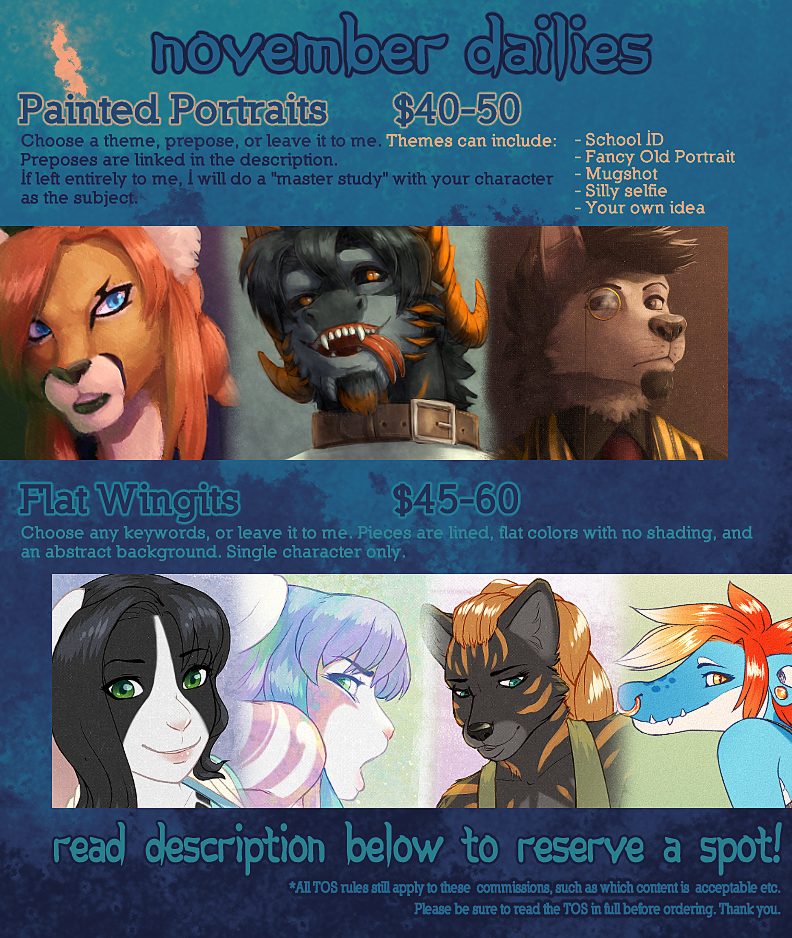 Each weekday is a slot, so you can reserve any day in November from Mon to Fri. You can also reserve a stream time if you wish.
PORTRAITS are chest or waist up, and will be done in a painterly style. They can be themed or not. The list of themes above are just ideas.
Preposed portraits are $40 and can be chosen from either the prepose menu below or you can provide me with a master painting portrait, and I will do a repaint with your character as the subject. If you have no preference, I'll decide for you.
Custom posed portraits are $50, if none of the preposes appeal to you, or you have your own pose idea to go along with a theme you like.
Depending on the theme, an appropriate frame/border may be added.
WINGITS are full body (usually), lined and flat colored with an abstract background. Can be any rating, but the pose will be pinup-ish. Please provide me with a few keywords to give me an idea of what to do with your character.
Standard wingits are $45.
Characters with complex markings, wings, clothing, etc are $60.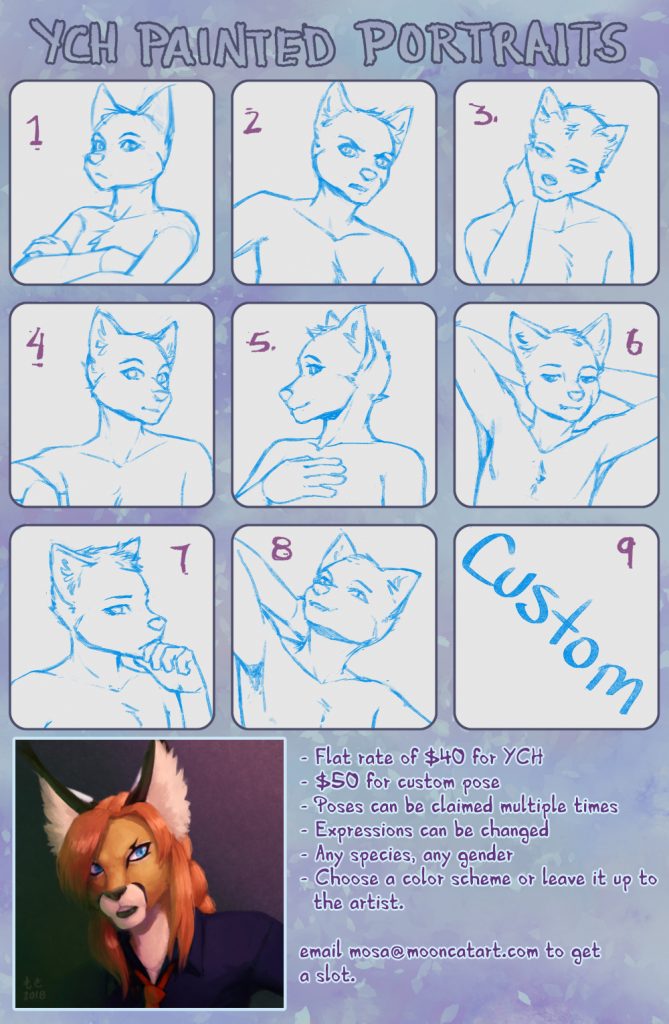 Decide which type of slot you'd like, either Wingit or Portrait.
Check the slots to the right, and choose a date. If no date is chosen or you have no preference, you will get the next available date.
Decide what options you want (theme, pose, etc for the portrait, keywords for the wingit)
Send an email to mosa@mooncatart.com. 
Attach your character reference and the information required.
I will respond as soon as I am able, with a payment link. Your slot will be confirmed as soon as I receive payment.
Piece will be completed on the scheduled date, and emailed within 24 hours of completion.
Nov 5: Claimed done
Nov 12:  Claimed done