It is your responsibility as the customer to read this TOS in full and comply with it before attempting to commission me. You can click one of the links here to jump to the section you need, but if this is your first time commissioning me, I advise you to start from the top and read the whole thing.
I'm always willing to hear your ideas on a possible commission. I don't really have an "open" or "closed" status, simply a queue. So if you're interested in something, you don't need to wait for me to "open slots". Just ask! The sooner you get your idea and payment squared away, the sooner I can start.
Before contacting me, please make sure you have read and understood this TOS, my starting prices for the type of service you'd like, and how to contact me properly. If you have a question that you could not find the answer to here, then please, by all means, ask.
REALIZE: This is a business relationship and should be treated as such. Do not expect me to be chatty towards you. I'm friendly, but I am not your friend. There is a difference. If you WANT to become my friend, hanging out in my streams and talking to me is the best way towards doing that, but I cannot guarantee that we will ever become friends. Please treat me the same as I treat you.
PLEASE DO NOT CONTACT ME VIA TELEGRAM, DISCORD, OR ANY OTHER MESSENGER CONCERNING A COMMISSION UNDER ANY CIRCUMSTANCES UNLESS I SPECIFICALLY SAY IT IS OK. Email only. You will find the relevant information for contact and commissioning a particular type of work on the relevant page.
Pricing for different types of services can be found on the individual pages which feature them.

Please look at my prices first before you email me for a quote, to get an idea of the price range you should expect. If my quoted price seems too high for you, I don't mind if you ask the reason, but I don't haggle. The price is what it is for a reason. If you still want work done but can't afford my quote, then I'm willing to work with you to bring your idea to life, even if it ends up being less detailed than originally planned.

Additional Fees / Discounts
Some other aspects of your requests might also incur a fee. Unlike some artists, I will never charge you extra simply for a mature/x-rated commission unless it happens to be something in my "rather not draw" list. I may discount some commissions for other reasons, but it is unrelated and never results in a "porn fee".
Complexity: If your character is complicated or overly detailed in any way, there will be a complexity fee. Complex parameters can include but are not limited to:
overly detailed or ornate clothing or accessories
overly detailed or ornate markings
most types of wings
more than the usual number of limbs
cyborg parts / robots
complex/detailed props or backgrounds
As with everything, I'll judge complexity on a case by case basis. Your character with cyborg parts, for example, might be simplified, and may have a smaller complexity fee than expected. But if it requires lots of little details like wires, rivets, screws, circuitry, etc, then that would be considered complex. And since each must be considered on a case by case basis, I cannot accurately list what the fee will be until I see the character/props/idea. It'll be based on how long I think it will take me to complete such a thing compared to something more simple.
Extra Revision: Some types of commissions are stream only and any reasonable revisions can be made during the stream at the time for no extra cost. Some types will have WIPs sent out, and a certain number of revisions are allowed per WIP update.  Any additional edits past those allotted will be charged hourly at $15/h. Once these edits are made, I will not provide the full sized completed piece until the additional fee is paid.
Content that is/isn't relative to my interests: I'm all too willing to work with you to try and come up with a scene we'll both enjoy, but some things I simply do not get any enjoyment out of drawing. Depending on theme/scene/characters/etc, the price could swing $10-$50 in either direction. Stuff on my "will not draw" list will be charged absurdly because I obviously do not want to draw that stuff.
Privacy: Please see the Private Commissions section for further information.
Speed: A rush fee may be charged if you need a piece sooner than the estimated finish date.

MAKE SURE YOU HAVE SOME OR ALL OF THE MONEY READY, and be prepared to pay up front, either full or partial in order to secure your commission. The longer you wait to pay, the longer it will take to start your commission.
I accept Paypal, Squarecash, Credit Card (via paypal or Square) and Amazon or Walmart gift cards in most cases. I only accept cash at conventions, and I do not take checks ever.
NO YOU CAN NOT PAY BY SPIDER >:O
Partial Payments
I will take and start work with a partial payment. However, I will only work on your piece at a rate of $15/h until the whole payment has been received. The minimum initial payment is $50. Any commission $50 or under must be paid in full up front.
Please keep in mind that the more "chunks" you break your payment up into, there is an additional fee, which will be a percentage of the total commission price. It's in your best interest to pay as much of an installment as you are able to minimize the number of payments you need to make. This fee is added not only to encourage the customer to get payment out of the way quickly, but also because multiple smaller installments are highly inconvenient for me, having to stop work on the commission to wait for the next payment, when I could otherwise just continue working. I cannot give a completion date on a piece that has not been fully paid for. I put in my best estimate, but if you delay the rest of your payment, your piece will likewise be delayed. 
Some types of commissions (generally larger ongoing works like a comic) are hourly by default, and partial payments are made for chunks of time spent working on it. Ongoing projects such as this generally do not incur a partial payment fee, since it's likely there would have been no overall quote for the whole project. I am very flexible about when follow-up payments can be made, but the more frequently you can pay, the sooner your piece will be completed.
As the artist, I reserve the right to deny any commission request on the grounds that I am not comfortable rendering it, be it a subject that bothers me, or something of which I feel I cannot do justice. Please keep in mind that I will do NSFW/Adult content only for certain types of commissions, and not for others. Please check the details for the commission type you're interested in to see if I offer NSFW options.
I WILL draw:
anthropomorphic characters including, but not limited to: humans, fantasy humanoid entities such as elves, faeries, trolls, etc, mythological creatures, and furries of most types.
any rating, from G rated, straight to hardcore 18+
any sex or sex pairing. Male, female, herm, androgyne, mtf, ftm, etc etc.
most fetishes, including but not limited to: bondage, footplay, size difference, tickling, spanking, torture, macro/micro, strapons, tentacles, sounding, etc, though I do have limits.
I am not very good at, but can TRY to draw (though I still reserve the right to refuse if I think I can't do it well):
horses and bovines (and anthros of such)
reptiles
were-creatures
feral animals
Things that I don't care for and probably don't want to draw, but might be ok on a case by case basis (so please ask first):
My Little Pony
Ferals in sexual situations
Internal/cutaway views of guts/penetration
vomit
necrophilia
vore
clean diapers on babies/geriatrics
nonsexual urination
realistic fat/overweight physique
impregnation
mpreg (male pregnancy)
bestiality
inflation/oviposition
I WILL NOT normally draw:
Everything on this list CAN be bought with the proper incentive, but please be advised that additional fees will be applied, and you won't like those fees at all. Please inquire about the fees via email.
Scat (poopoo)
watersports (sexual urination)
massive obesity
hyper muscle
cub (porn)
babyfur/diapers on adults
dirty diapers
cock transformation
dick nipples
anal vore
cock vore (unless the voree is micro, which I will do)
unbirthing
male birthing
nipplefucking
dickfucking
Sonic the Hedgehog, or anything relating to him.
Characters that DO NOT belong to you, that you do not have permission to use.
If you do happen to pay me enough to draw any of the above, it will not be signed by me, it will not be uploaded anywhere by me. In fact, as soon as you receive the finished piece, I will delete any traces of it from my harddrives. If you lose it, you won't be able to get it back from me. If you upload it anywhere, you may not claim the art as your own, but DO NOT link back to me or mention me on the piece.
If you don't like my additional fee but are still in the market for that sort of art, I WILL NOT refer you to another artist who will do it. You are on your own.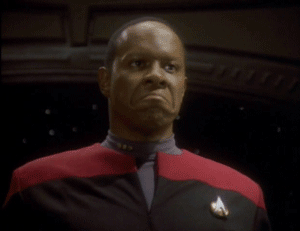 Anything NOT listed above in any category is probably all right, but please ask to be sure.
Joint Commissions and Gifts
Joint commission requests must be accompanied by written permission from the owners of all participating characters. Email will suffice, but each participant must email me individually with their permission and proper reference sheets. The details of the actual commission must be discussed and agreed upon by all parties, compiled into one description, and an identical copy of the description sent via email by each party. This ensures that everyone is on the exact same page, and nobody is getting shafted by anybody else.
The price will be discussed with all participants, so each knows what their share will be.
Gift commissions will be done in the same fashion. In the case of a "surprise" gift, the buyer must submit proof that the receiver would like the art and the subject matter.
These proofs can include:
link to their character TOS if they have one, or anything stating that random gifts are fine.
links to other art of your characters together in a similar situation as the proposed commission, uploaded to *THEIR* gallery or in their favorites, no more than six months old.
links to other art in their gallery of that particular kink/fetish with that character, if applicable.
any other proof that you can provide that will allow me to make a reasonable assumption that the gift and subject matter is welcome.
If I don't think the proof provided is enough, I'll either request more proof or turn down the commission.
You may request a private commission if you do not wish for me to post the image online anywhere. However, I rely on uploading to bring in potential new customers. There is a fee of  50% of the total commission price added to the final cost if you wish your piece to be private for more than a year.
You must request privacy anytime before the piece is posted, and make sure the requested fee is paid. Once I post the work online, you have forfeited your right to have it private.
Pieces may be requested to be temporarily private, as in the case of gifts or if it spoils a story you're writing. There is no fee for this as long as it's less than one year. Just be sure to let me know when I'm able to post the piece. If no date is given, I'll wait no longer than three months before posting.
Queue and Turnaround Time
Once I have received payment, your slot will be listed in my trello queue here:
https://trello.com/b/uM0ZQoR2/mosa-s-art-queue
Sometimes this queue is not updated immediately, and may be a couple days to a week before being updated.
The queue shows everyone who is waiting on a commission from me, and what type of commission they're getting. Each customer's "card" is updated as it progresses, and each update is timestamped. Previews are shown within each card as each significant stage is completed. Notes may be added about other smaller updates if applicable. (I am sometimes lazy about updating the WIPs on the cards)
Every type of commission has different turnaround times. Please check the page for the commission type you're interested in for more info. Non-work related things may also affect turnaround time for a commission. In such cases, I will inform the customer of the delay.
If you absolutely need a piece by a certain date, we can work something out, but there will probably be an additional rush-job fee depending on how soon it is needed.
If you are paying for a commission hourly or in partial increments, I cannot give a completion date estimate. I can however give you turnaround time for the next WIP.
Progress Updates and Revision Requests
Different commission types have different progress updates and amount of allowed revisions. Please see the page for the commission type you're interested in for more info.
I find too many progress update emails to be a hassle and a workflow interruption, which is why I prefer customers to try and schedule stream times with me whenever possible, especially during the sketch stage. All reasonable edits can be done at this time.
If your type of commission requires you to see progress as the piece is created and you cannot make it to streams, you will still be emailed the final sketch proposal. Please get back to me ASAP if few or no changes or fixes are required. If the sketch needs large scale changes or just a bunch of smaller changes, please take a day or so to study the sketch and make note of everything that needs changing, how it needs to be changed, and get it all down in one concise email. Please don't rush this process and send me ten emails each with a separate fix you forgot about in the original email. This is confusing, and I probably WILL end up getting confused or forgetting something.
I may or may not provide an inks WIP if applicable, but generally will send flats or color composition WIP to make sure the colors and details are correct. This is the final time where small fixes should be requested. After this stage is approved, the piece will be completed and you'll be presented with the final.
The best way to see any additional updates is to check my queue. I try to update it any time I make any significant progress on a piece. If you have a trello account, you can even subscribe to your card, and you'll be notified anytime I make an edit or update to your card.
I am pretty organized when it comes to keeping track of what I owe. You may contact me for a progress update at any time if you think I'm taking too long, but please be reminded that I DO know exactly who I have to do work for, and I have not forgotten about you. If I haven't contacted you with an update, I don't have anything significant for you, and that is what I will tell you. Please remember that I have more than just your piece to work on. If for some absurd reason it has been over three weeks since the last time I have updated you, please contact me to ask what's up. On rare occasions, my emails sometimes don't make it to their destination, so it's possible that I have sent an update that you didn't receive. Please DO NOT email me every week.
Above all, PLEASE PLEASE PLEASE let me know during the process if something is incorrect or needs changing. I want you to be happy with the finished product, or at least not dislike it due to mistakes that could have been avoided. I realize that some very unprofessional artists get upset and bullheaded when mistakes get pointed out and changes requested, but I can absolutely assure you, this will not happen here. Though I can't guarantee 100% satisfaction of the final piece, I do my best to make sure that the customer does not regret the purchase.
Once a commission has been completed, it will be uploaded to FA (and eventually my other galleries), pending approval. What I send you depends on the type of commission you purchased, so please check the relevant page for that information.
If I have made a mistake with your character, and the fault is my own (wrong color, missing accessory, anything that is clearly shown on the reference sheet that I somehow missed, etc), please let me know and I will fix it at no extra charge. If there is a mistake with the work due to poor or ambiguous references, then I may or may not charge extra for the revision depending on what needs to be changed. If it's something that requires a major repaint, something that could have been avoided if you had been clearer in your description or should have pointed out during an earlier stage, I will charge for the fix on a $15/h basis, and you won't get the fixed file until it is paid. If the mistakes are not my fault, you will need to compensate me for the additional time spent when I could be working on another piece.
Not required, but highly encouraged, is to fill out a feedback form for my testimonial page.
Also not required, but it would be nice if you would favorite and comment on the piece on my page of your preferred site if you are able.
Ignore the secret word at the bottom of the page. The real one is "teapee".
I do not give out full refunds. I will only give a partial refund if you decide you no longer want a commission from me.
If some work has been done, you will be charged for the time taken at a rate of $15/h. The rest will be refunded.
If no work has been done, you will be refunded everything minus $5. That five bucks initially secured your slot.
If you are generally rude to me, condescending, guilt tripping, or otherwise an asshole, and you manage to piss me off enough that I no longer want to finish your work, your refund is going to be very small. First I keep the hourly rate of which I worked on your piece. Then I keep $10, or 30% of what you would have gotten back (whichever is larger). I'm extremely laid back and easy to work with, and I can put up with a decent level of bullshit when money is involved, but I don't tolerate being walked over, talked down to, manipulated, or badmouthed.
(Please don't be frightened by the above paragraph. I'm a very laid back person who does not get angry easily so unless you're the type who is consistently finding that you're pissing off artists often, we shouldn't have any trouble.)
You, the commissioner, retain copyright to any character belonging to you that you ask me to depict.
You may NOT make prints of the commission to sell for profit. If it is a physical/mixed media work or a print that I have made and sent to you, you may resell these if you wish. That is up to you.
You MAY upload the image to your personal gallery as long as proper credit and links are given back to my gallery. I encourage this.
You MAY NOT alter the image in any way without my permission. This includes:
-adding your copyright info for the character directly onto the image, unless credit for the work is given to me in the same place (also on the image)
-cropping or erasing out my signature (unless it's for an icon, and credit is given on any site you use it on or if anybody asks)
-If you notice that I forgot to sign my work or accidentally wrote the wrong year, (hey, it happens sometimes when you're a universe-faring feline), just give me a poke and I'll fix it. I'll never put an obnoxious watermark across your commission, even on the web sized, so my signature and a link to my gallery is all I need.
I, the artist, retain copyright to the SPECIFIC ARTWORK I CREATED containing your character. I DO NOT own your character, and WILL NOT use your character for anything that is unrelated to the commission itself. This means I will never draw your character in any questionable situation without your permission, if I should choose to draw it outside of commission at all.
I may make prints for display purposes, or to sell for profit.
I may use the image for advertisement purposes.
I may post the image anywhere I see fit, or to not post it at all.
And I think that's about it for the TOS! The secret keyword is "butterball turkey". Please include the keyword in your commission email to me to prove that you've read this TOS.